How to define the Lilac trend?
The Lavender color is the ideal color for lovers of floral decoration. Often described as mauve, lilac or lavender, the terminology remains the same, this luminous color lets a breath of fresh air escape into your interior.
The current trend of pastel colors in interior decoration is a return to soft and soothing tones. Pastel colors are often associated with nature, tranquility and serenity, making them a popular choice for relaxation and rest areas in the home.
The color lilac has become a major interior design trend, and the bathroom is no exception. This soft, soothing shade brings a touch of sophistication and relaxation to any bathroom space.
How to incorporate the Lilac trend in your bathroom? ​
Lilac is a versatile color that can be used in a variety of home decor styles, whether in modern, bohemian or more classic designs.
We advise you to use this color as an accent for the bathroom. The Lilac color goes well with other colors such as white, gray and beige or you can create a bold contrast by combining it with bright colors.
If you want a spring-style bathroom while remaining chic, here is our selection of bathroom and toilet accessories to adopt the lilac color in decoration.
Colors may vary by material due to the different ways in which materials absorb, reflect and scatter light; For example, the lilac color on ceramic may appear brighter than on a polypropylene surface which may appear duller even though they are the same color. So, We advise you to buy bathroom accessories from the same collection
Lilac bathroom accessories

Lilac bathroom accessories can add a splash of color to your sink while being practical for everyday use. Add a soap dispenser, soap dish, cup for toothbrushes...
The idea is to add small touches of Lavender color using bathroom accessories. Pair these accessories with colors they go well with.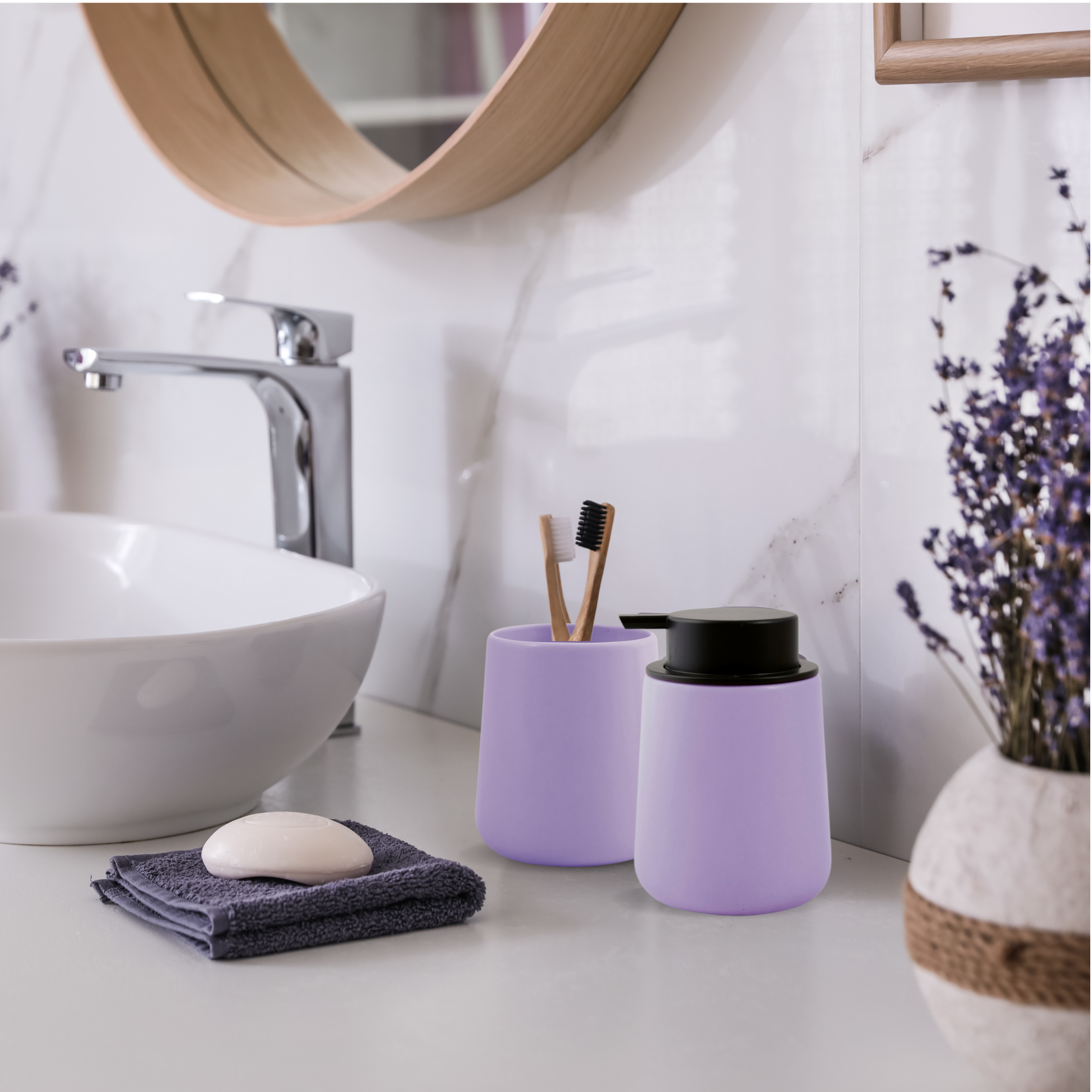 The lilac color also invites itself into your toilets.
Lilac toilet accessories such as toilet brushes, bathroom bins and toilet seats can be a great option for adding this subtle color to your toilet.
This purple hue will bring a relaxing touch to your space.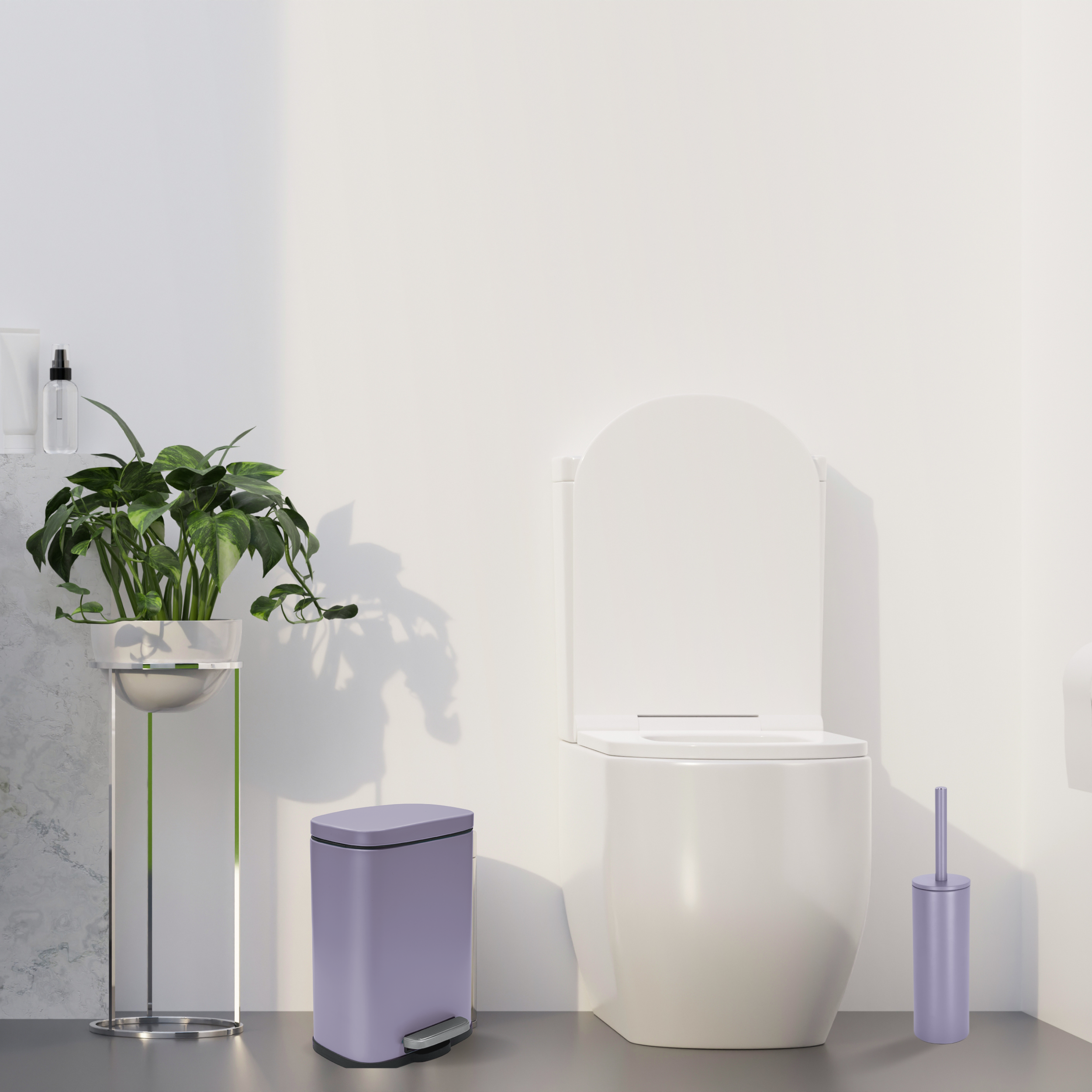 A lilac bath rug can be a great way to bring out the existing colors and patterns in your bathroom.
Secure your bathrobes while bringing a floral side.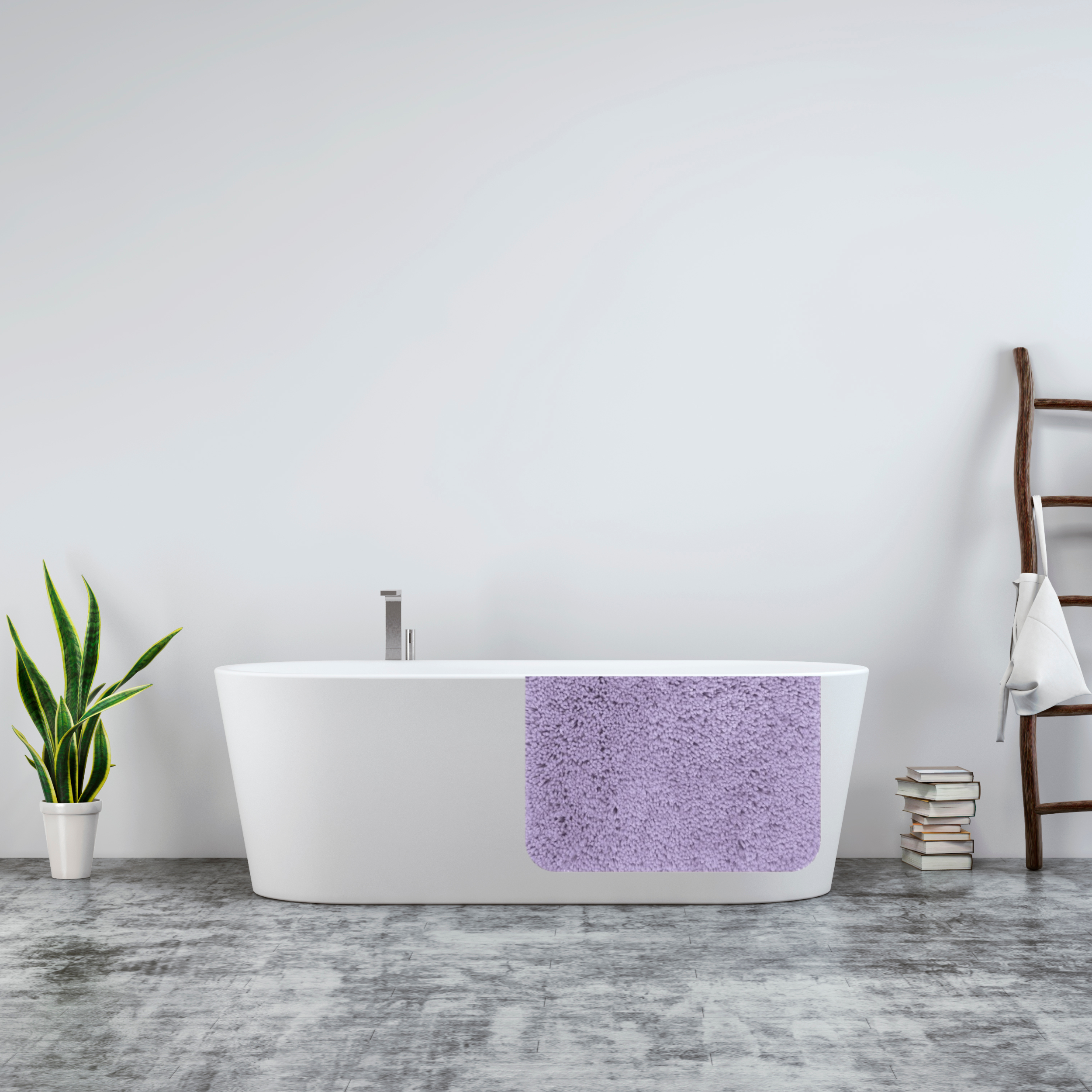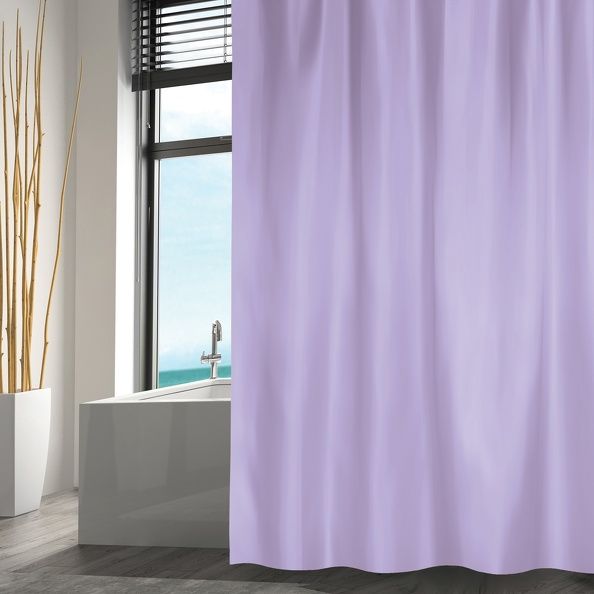 Dress up your bathtub with a Lavender colored shower curtain.