WHAT IS SELECTIVE SORTING?​
Selective sorting is a concept that separates waste. For ecological causes, it will allow communities to recover recyclable materials to manufacture new products. If you mix all your waste in one and the same bin, then it's time to start selective sorting.
MSV spirella supports you in implementing these new responsible actions.
HOW TO DO SELECTIVE SORTING AT HOME?
If you don't know how to recycle and now want to contribute to the environment, the MSV and Spirella brands have designed sorting bins that make it easy to do so at home.
The sorting bins will allow you to sort up to 3 families of materials:
Paper and plastic packaging
Garbage
The glasses
CHOOSE YOUR SELECTIVE SORTING BIN?
Obviously, selective sorting bins are suitable for all types of rooms: Kitchens (even the smallest) or in professional places such as in company offices. Sorting bins can also be installed outdoors, such as in garages.
Selective sorting bins have been designed for different needs and uses: The Aliya collection by spirella if you want a design and ergonomic bin.
The MSV brand, if you want a well thought-out trash can for the most novice among you.
We all want to hide the not very aesthetic kitchen bin, the Spirella brand has designed the ALIYA collection, selective sorting bins in trendy colors. Display your trash in a totally assumed way!
Install it in your kitchen and the beauty of sorting can begin!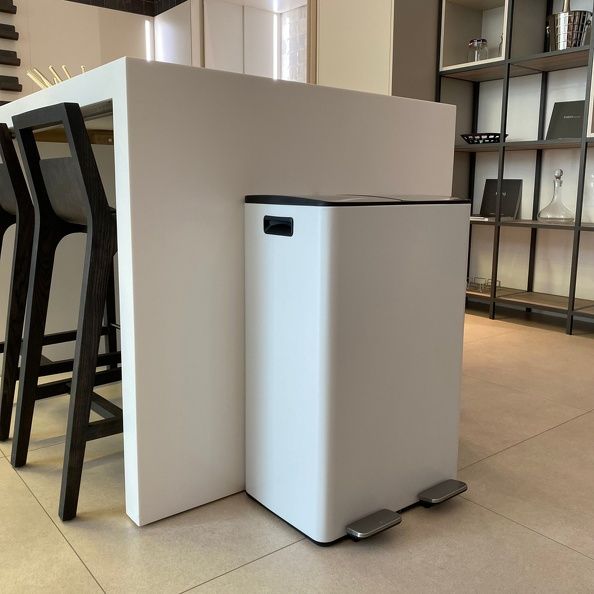 With spirella, combine design and ergonomics to sort with elegance.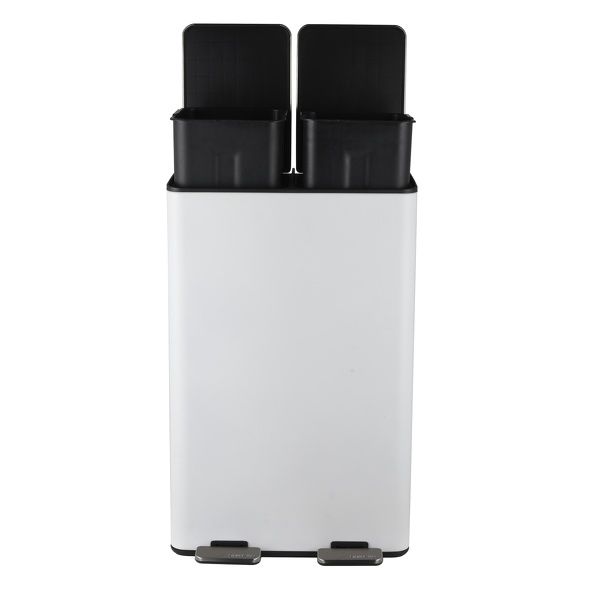 2 compartments​
Sort up to 2 families of waste and easily remove the buckets for cleaning.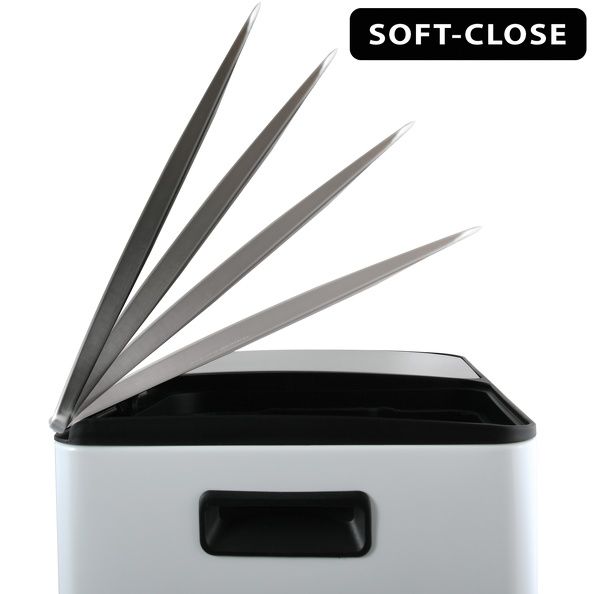 soft-close
Stainless steel lids with a soft close system (integrated damping) which allow them to close gently and silently.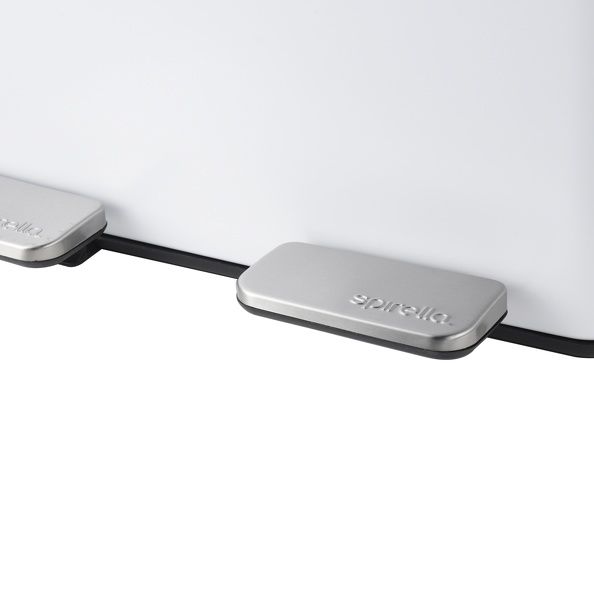 Non-slip pedals
Place your foot safely, without risk of slipping.
Carrying handles
2 handles on the sides that make it easy to carry the bin.
In 40L version for small households and 60L for larger ones.
MSV's selective sorting bins help you sort with more precision. Designed for the most novices among you, it is ideal for teaching children sorting and helping your guests to find the wrong compartments.
To be installed indoors and outdoors.
With Msv, sorting becomes child's play.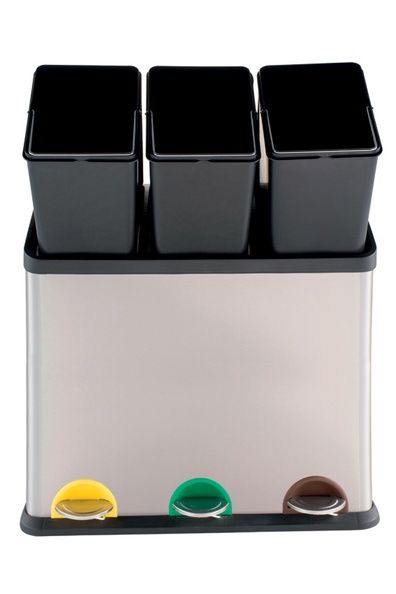 Color markings
Sort up to 3 families of waste and easily remove the buckets for cleaning.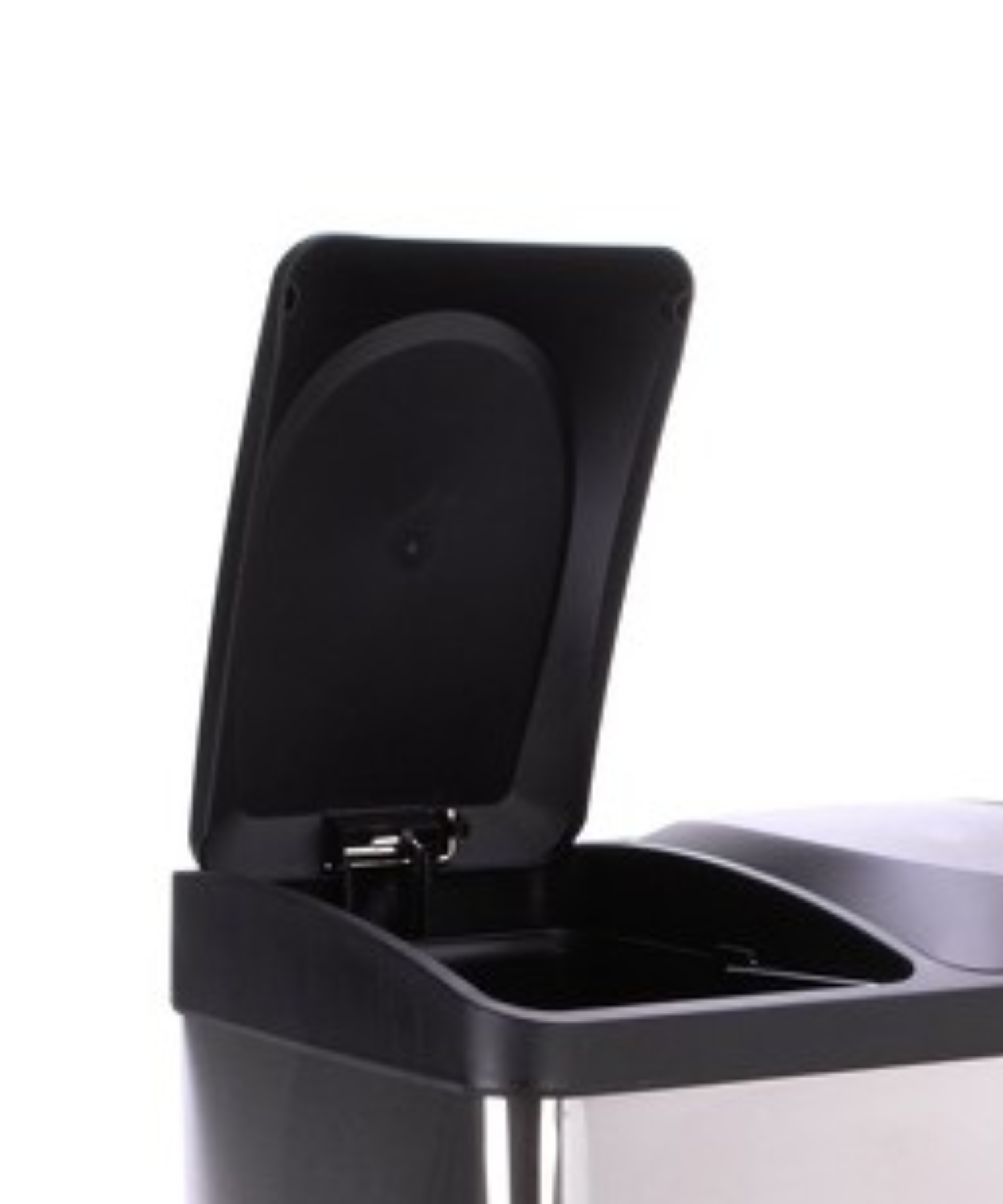 Ingenious lids
They trap bad odors inside.
Carry handles
Handles that make it easy to carry the bin.
Selective sorting has no more secrets for you! choose the sorting bin that suits you!
Share your selective sorting techniques with the #MsvSpirella