The white decoration in the bathroom is a timeless trend that offers a bright, soothing and elegant atmosphere. By choosing a color palette dominated by white, you can transform your bathroom into a true haven of peace, a space where purity and tranquility meet harmoniously.
In this article, we will explore bathroom accessories with decorative details to create a white decoration.
Discover the world of the white bathroom, where simplicity and elegance come together to create a timeless and refined space.
How to define the white decoration? ​
The white decoration in the bathroom can be defined as a style that emphasizes purity, brightness and simplicity. It is based on a color palette dominated by white, creating a fresh, soothing and timeless atmosphere. The white decoration in the bathroom is characterized by clean lines, quality materials and careful details.
How to integrate white into your bathroom?
The white color should be the dominant color in the bathroom. It creates a light and neutral base, allowing light to diffuse into the space and giving a feeling of openness. Variations of white, such as off-white, cream white, or ice white, can be used to create subtle contrasts or add depth to decor.
Details in white bathroom decor are often subtle yet thoughtful. Pops of color can be added sparingly, for example through gold or silver metallic accents. Subtle patterns, such as checks or geometric patterns, can also be incorporated to provide texture and visual interest.
The white bathroom trash can - Combine functionality and elegance
A white bathroom trash can is the perfect accessory to complete your white decor. Opt for a minimalist and refined design and quality materials. An understated yet functional white bathroom trash can keeps your space clean and organized while adding a touch of sophistication.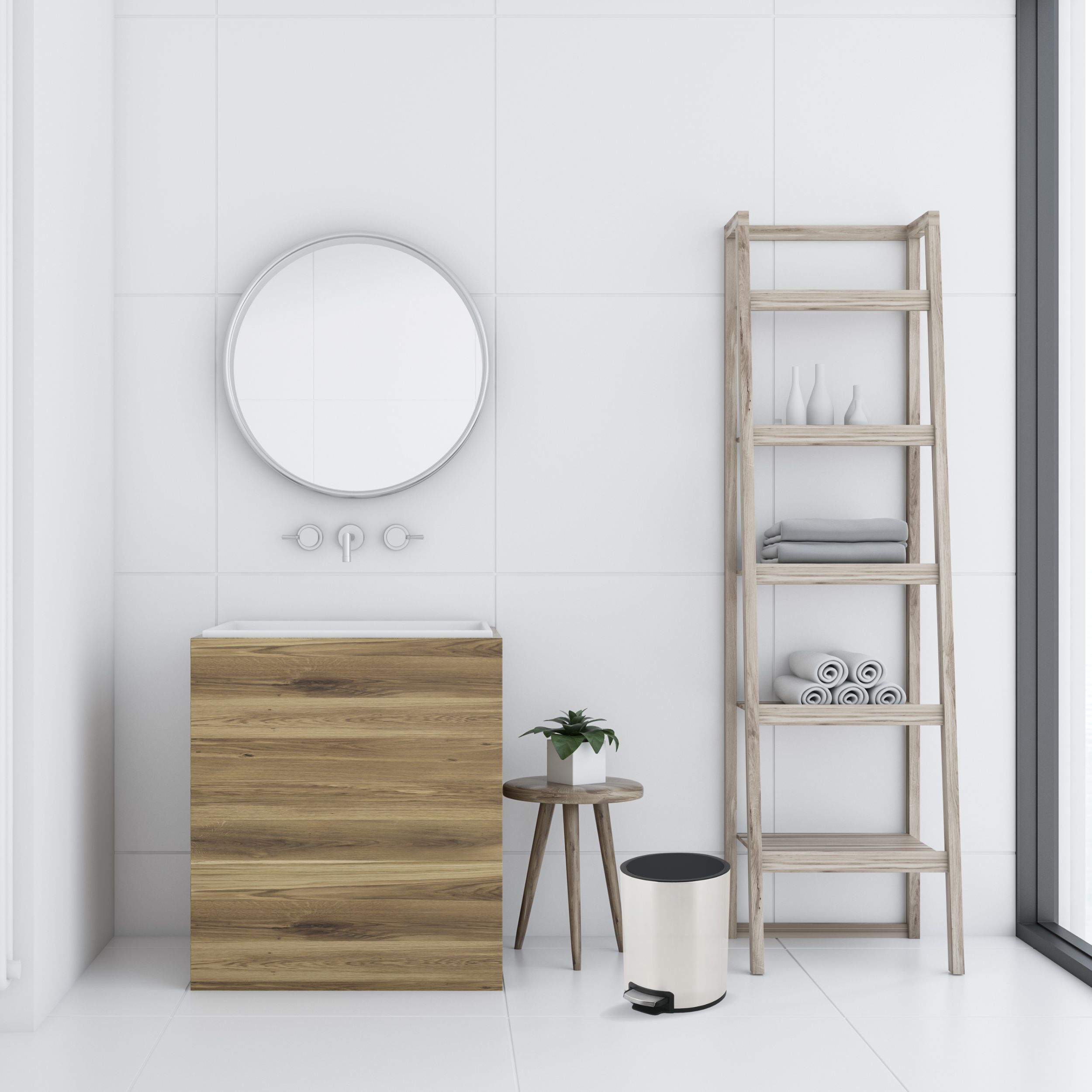 White bathroom accessory - The elegant finish
White bathroom accessories are the little details that make all the difference in your decoration. Opt for a soap dish, a toothbrush holder, a soap dispenser in white tones to create visual coherence and a harmonious atmosphere. Materials such as ceramic, porcelain or glass bring a qualitative touch to your space. Be sure to choose accessories with clean, functional shapes that complement the overall aesthetic of your white bathroom.
White bath mat- The touch of comfort
White bathroom rugs are a practical way to add softness and comfort to your space. Opt for cotton or microfiber rugs in white tones to create a soothing ambiance. White bathroom rugs absorb moisture, add a layer of protection to your floor and bring a touch of warmth to your white decor. Be sure to choose non-slip mats to ensure safety in your bathroom.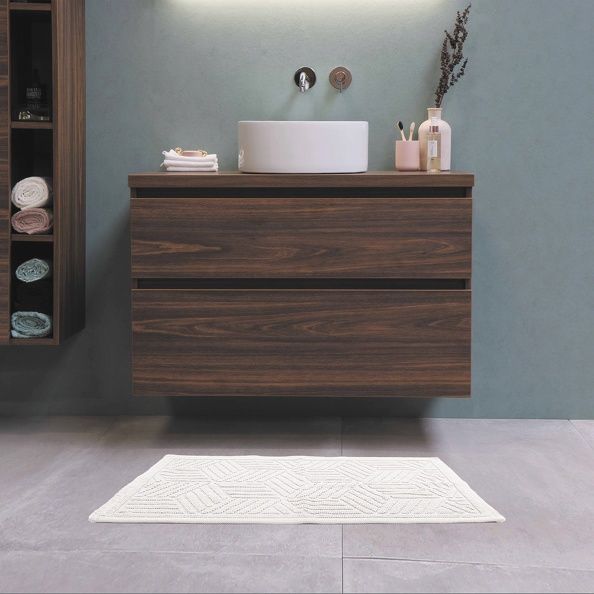 White shower curtain - Elegance and freshness​​
The white shower curtain is an essential part of the white bathroom decoration. Opt for a white fabric or clear plastic curtain with subtle patterns to add a touch of elegance to your space. The white shower curtain allows light to stream freely into the room, creating a bright and fresh atmosphere. It also offers privacy while maintaining the openness and lightness of the bathroom.