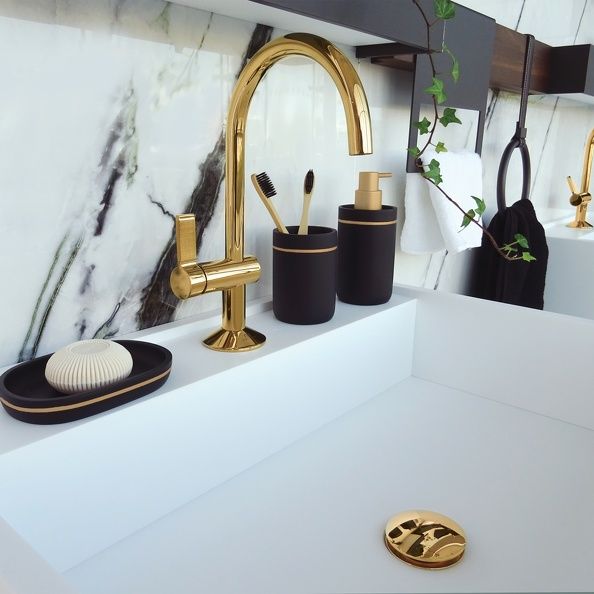 The black and gold bathroom is the epitome of elegance and luxury. By combining deep black and sparkling gold, you can create a sophisticated and refined ambiance in your bath space. Whether you aspire to a glamorous and bold atmosphere or a more subtle and balanced aesthetic, the combination of black and gold offers a timeless color palette to transform your bathroom into a chic and luxurious sanctuary.
In this article, we will introduce you to bathroom accessories to create a black and gold atmosphere. From sumptuous material choices to elegant decorative details, which will guide you in creating a space that exudes glamor and opulence. Immerse yourself in the universe of the black bathroom where every detail contributes to a feeling of grandeur and sophistication.
How to define the black and gold decoration? ​
Black and gold decorating can be defined as a style that combines the dramatic contrast of black with the luxurious shine of gold. This combination creates a chic, bold and sophisticated aesthetic in any space, including the bathroom. The black and gold decoration plays with color contrasts, textures and finishes to bring a touch of glamor and grandeur.
How to integrate black and gold in the bathroom?​
In the black and gold decoration, it is important to find a balance of proportions. Black can be used to define structural elements, such as walls, floors or furniture, while gold is used sparingly to create focal points and visual accents. The judicious use of gold helps to highlight details and add a touch of sophistication without overwhelming the space.
Black is the dominant color of the black and gold decoration. It brings a feeling of elegance, sophistication and depth to the space. Gold, on the other hand, is used as a touch of sparkle. It can be present in the form of accessories and decorative details. This contrast creates a captivating visual dynamic, highlighting each element of the decoration.
The bathroom bin and the toilet roll holder - Elegance down to the smallest detail
In the black and gold bathroom, every element counts, even the trash can. Opt for a gold bathroom trash can to add a touch of elegance and sophistication to your space. Whether you choose a metal trash can with a shiny gold finish or a plastic trash can with gold accents, this functional accessory can become a real decorative element. Its sophisticated design and golden color will bring a bright note to your bathroom.
Golden bathroom accessories - The dazzling accents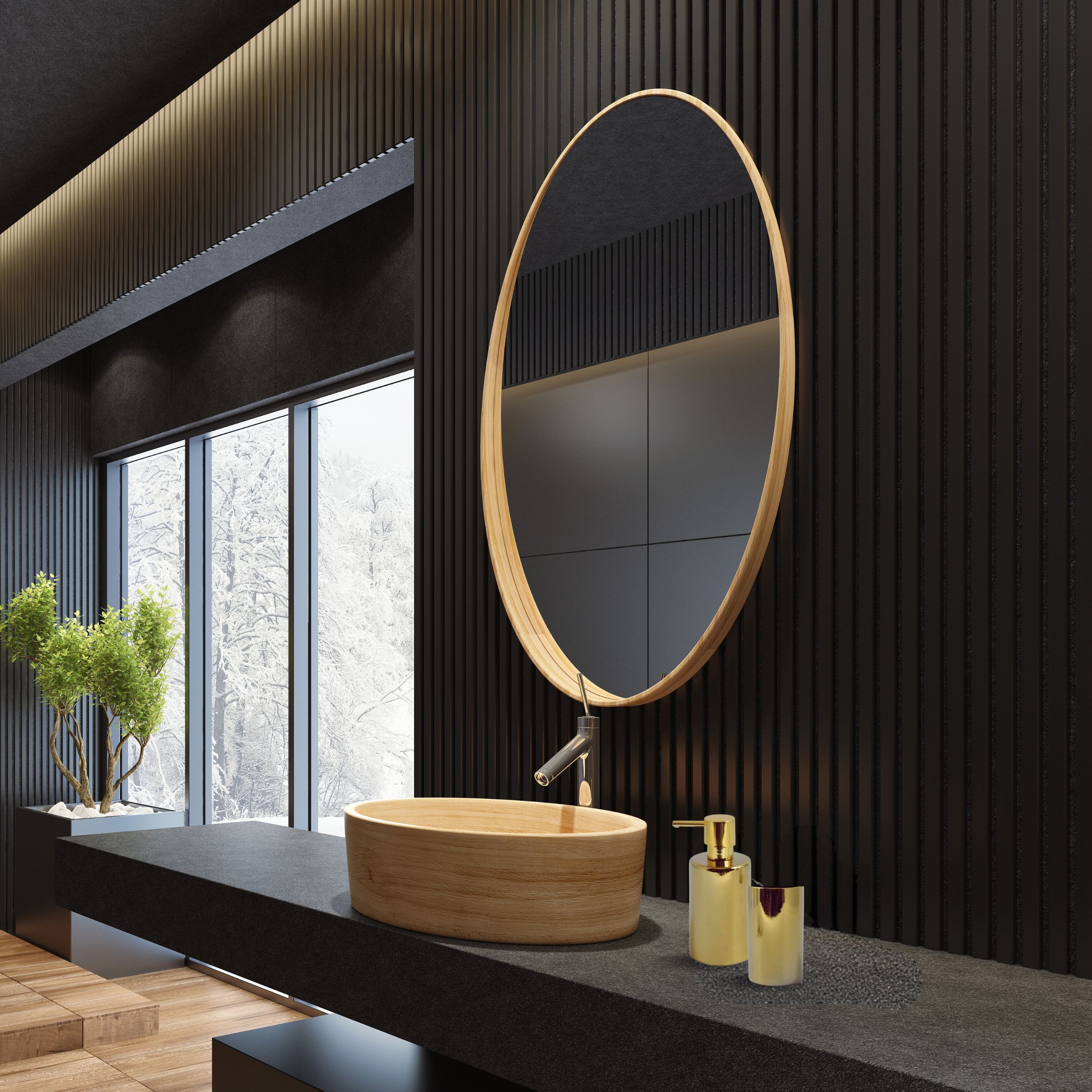 Gold bathroom accessories bring a touch of sparkle and glamor to your space. Opt for a soap dispenser, a toothbrush holder, a golden soap dish to add the golden note to your counters or shelves. These little gold details will create focal points and add a chic aesthetic to your bathroom. MSV spirella has crafted quality accessories with a durable gold finish so they retain their shine over time.
Golden towel rack - The elegant finish​
A gold towel rack is both a practical accessory and a decorative element in the black and gold bathroom. Opt for a wall-mounted or free-standing towel rack with a gold finish to add a touch of sophistication to your space. Not only will it keep your towels handy, but it will also add an interesting visual dimension. The combination of black and gold will create a striking contrast and highlight your towels, adding a touch of luxury to your bathroom.
Gold shower curtain - The ultimate sparkle for a chic bathroom
Shower curtains may seem like simple bathroom accessories, but they can actually have a significant impact on the overall aesthetic of your space.
If you are looking for a unique and sophisticated look, opt for the shower curtain from the GEORGES collection which adds an artistic dimension to your bathroom while evoking a luxurious atmosphere. Gold patterns on a black background create a striking contrast that is sure to grab attention.