A desire to wake up your bathroom with a style that is both minimalist and refined?
  Zoom on this trendy style
The bathroom as a haven of peace dedicated to the rituals of daily well-being is becoming increasingly important. Its vocation: a place of relaxation to recharge your batteries and inviting you to relax. A space not only at the service of personal hygiene, but also of the regeneration of body and mind. A multitude of small refined details bring beauty and harmony, so that everyday life has a special charm. Of course, these are only small changes, but it is precisely these small details that contribute to making the bathroom a space of well-being with a personal touch.
Through this style, we want to leave room for simplicity while enhancing standardized bathrooms. This style enhances the bathroom in a harmonious and orderly way by getting rid of all the superfluous.
A few golden rules to follow to implement the minimalist style.
1. The colors: the minimalist style is based on neutral and measured colors. We recommend the colors: White, Grey, Taupe, Black or Brown.
2. Materials: prefer natural, earthy or stone materials: marble, ceramic, cotton, pottery, slate. The wood can be used if it is not raw.
3. Lines & patterns: The curves of accessories can be very straight or geometric. The main thing is to master simplicity, limit the patterns to less load the room.
We have made a selection of unique bathroom accessories reduced to the essentials.
In Ceramic, the GEMMA countertop accessories are fans of minimalism.
presented for 2 months at the Helsinki Design Museum.
Created in collaboration with renowned Finnish designers.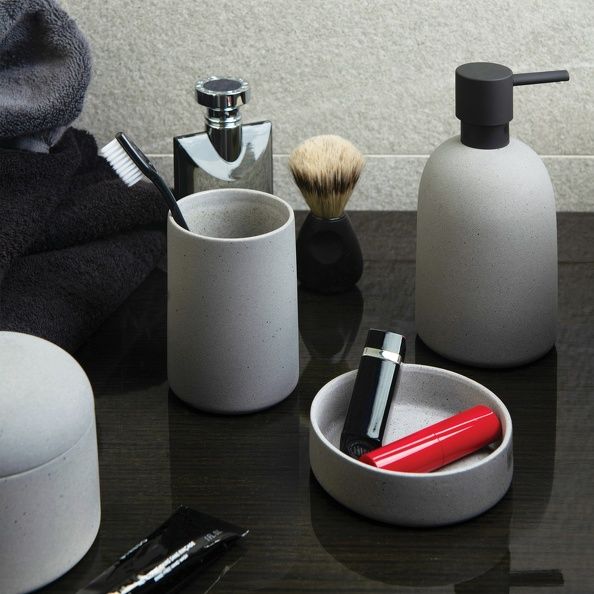 The Alésia collection, with its abstract style, allows you to keep the very dressy side of a minimalist piece.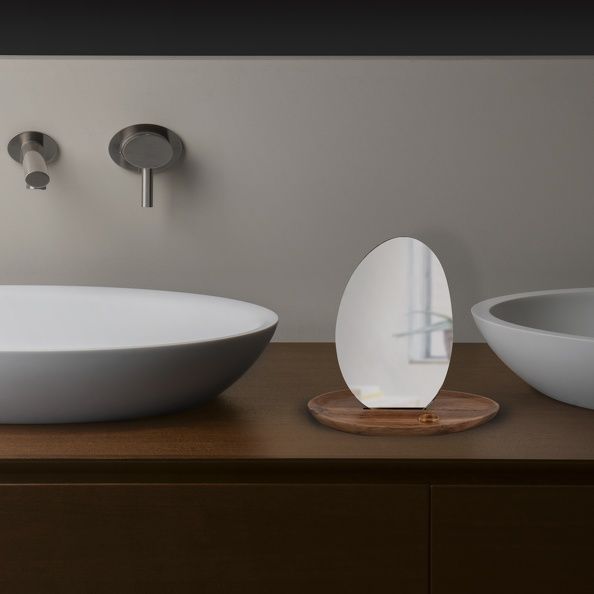 The Alésia collection, with its abstract style, allows you to keep the very dressy side of a minimalist piece.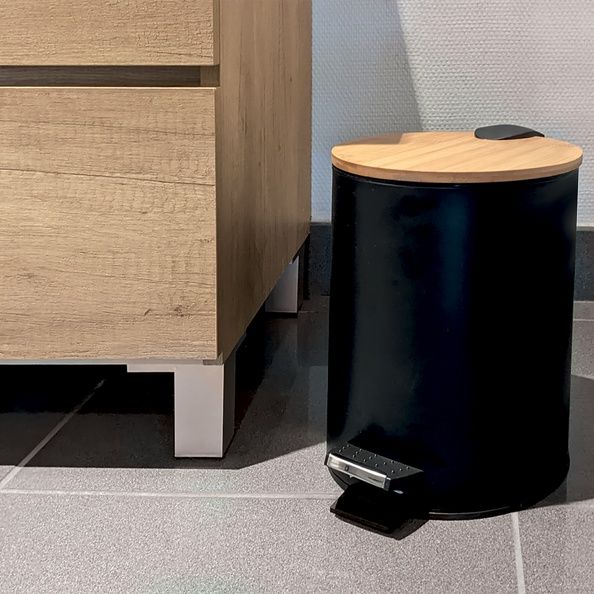 In a marble pattern, the small chromatic shades of the Toscana shower curtain blend discreetly into a minimalist bathroom.
The +: Oeko tex certified, 100% Polyester
The PRIMO shower curtain seduces with its plain champagne color. This Beige complexion can warm up the black elements of your bathroom.
The +: made in Europe, 100% Polyester
By its transparency, the BIO shower curtain brings lightness. A solid gray color contrasts the lighter elements of the bathroom.
The +: recyclable material, waterproof